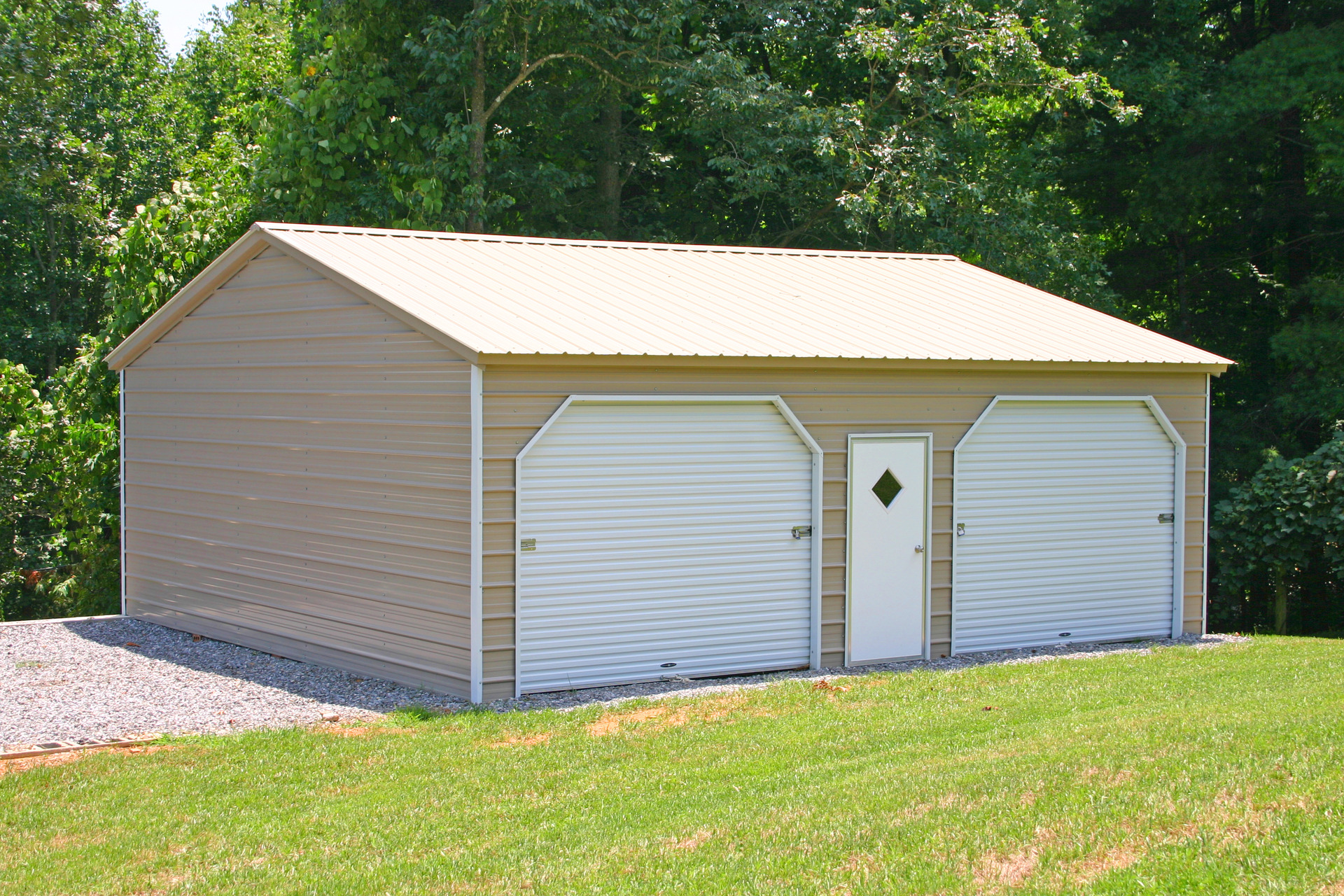 West Coast Metal Carports
Call toll free:

1-877-662-9060
Affordable Carports from West Coast Metal Carports are available throughout the Mount Rushmore state of South Dakota. Our SD metal carport prices include free delivery and installation on your level lot. All of our South Dakota steel carports come in both 14 and 12 gauge framing as well as 29 gauge roof metal sheeting. For areas requiring building permits we can provide engineered plans(additional cost for sealed drawings) on certified structures. In South Dakota SD we can build clear span units up to 40 ft wide and as long as you need. We can also build up to 14 ft side walls(16 ft on wider units).
Our South Dakota SD Carports are great for protecting your cars, trucks, tractors, boat, farm equipment and RV from the harsh weather such as rain, snow, ice or wind. We provide carports 12, 18, 20, 22, 24, 26, 28, 30 and 40 wide and 21, 26, 31, 36, 41 or even longer.
So if your looking for a great SD carport, metal garage, barn, steel building or rv cover at a great price then give us a call toll free 1-877-662-9060 or email us: sales@mayberrymetalstructures.com today!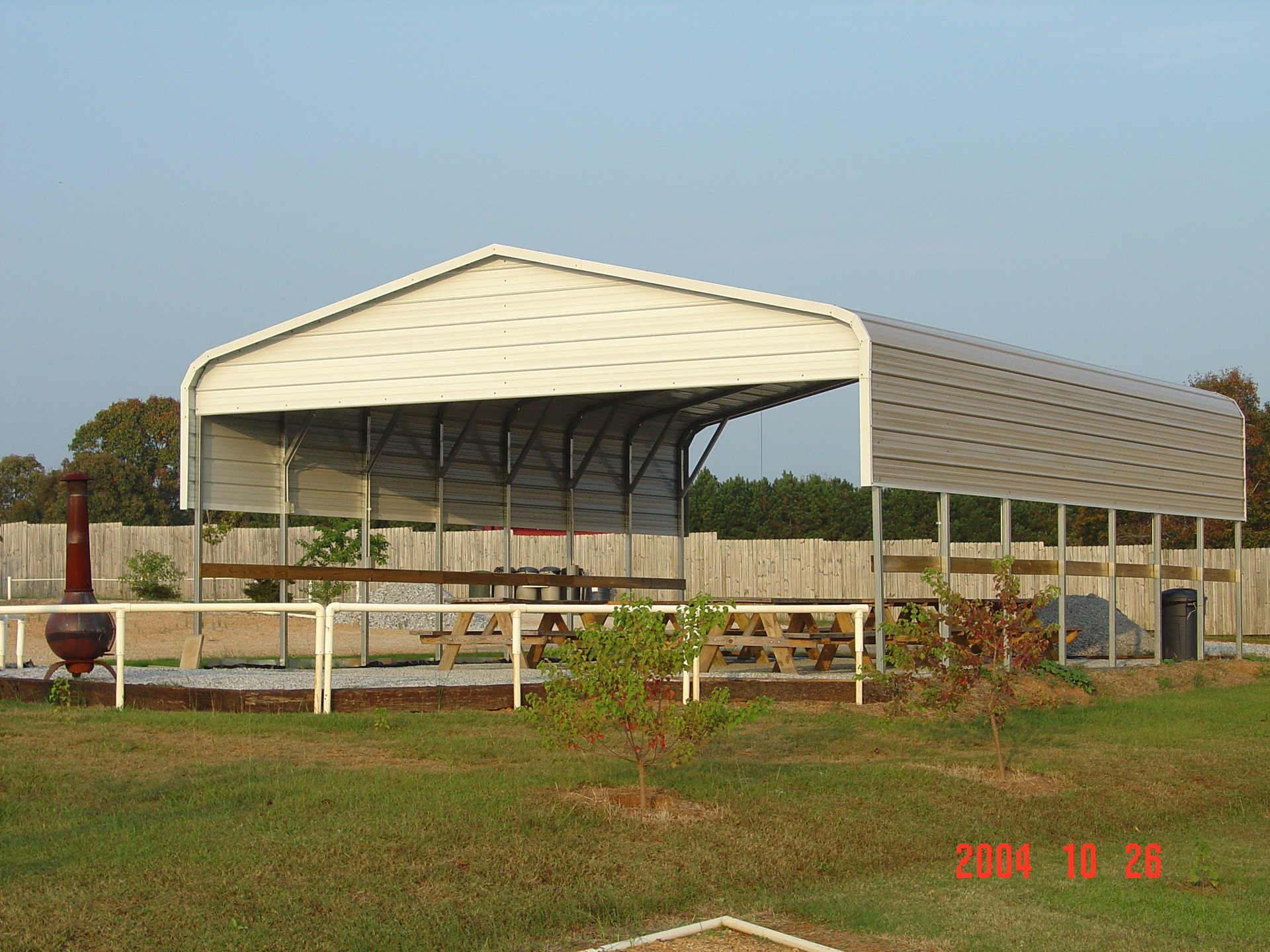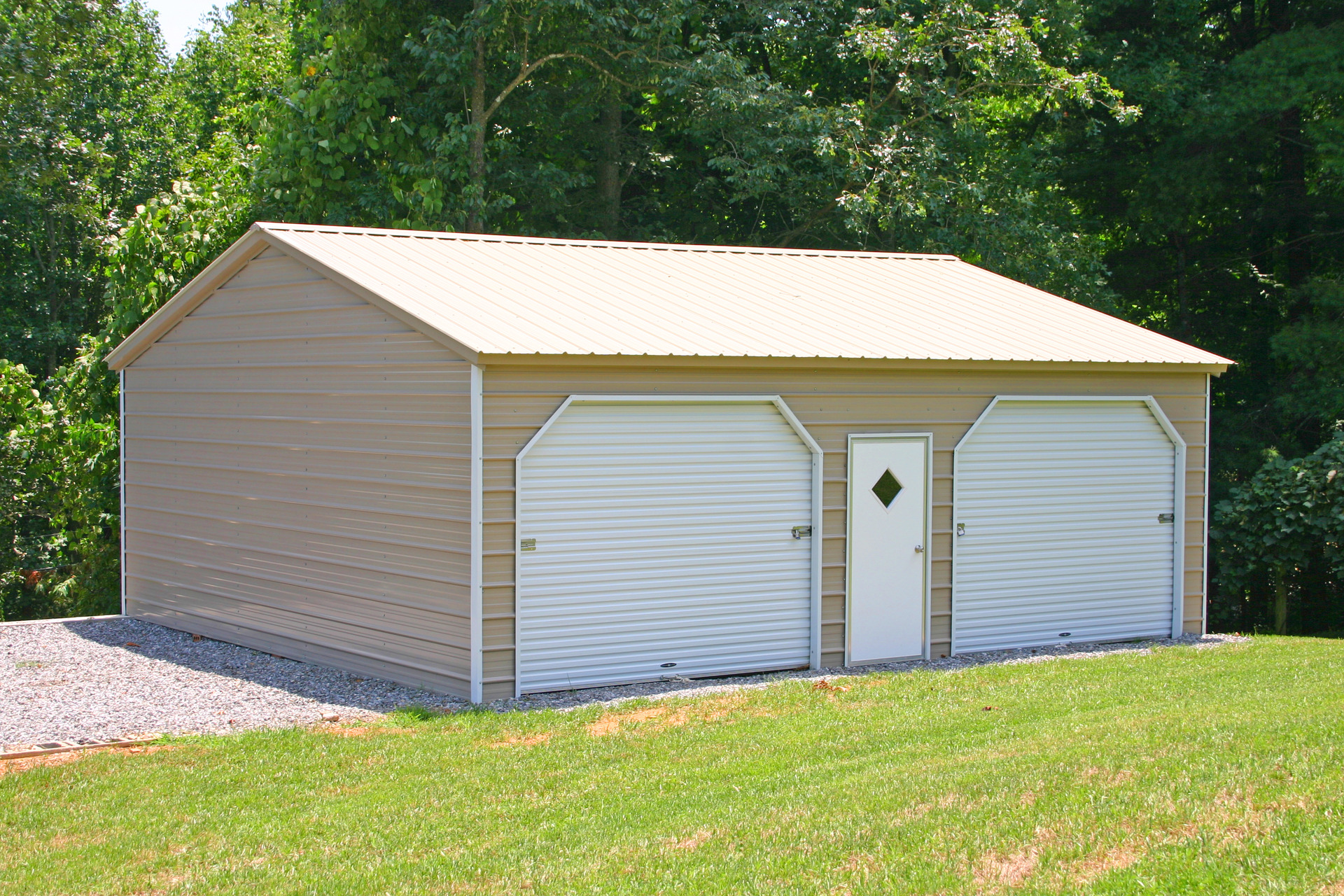 Carport South Dakota SD | South Dakota SD Metal Carports | Carport Prices
Here are some of the cities we cover: Aberdeen SD, Agar SD, Albee SD, Alcester SD, Alexandria SD, Antelope SD, Arlington SD, Armour SD, Artesian SD, Aurora SD, Avon SD, Baltic SD, Belle Fourche SD, Beresford SD, Big Stone City SD, Bowdle SD, Box Elder SD, Brandon SD, Bridgewater SD, Britton SD, Brookings SD, Buffalo Gap SD, Burke SD, Canistota SD, Canton SD, Caputa SD, Centerville SD, Chamberlain SD, Chester SD, Clark SD, Clear Lake SD, Colman SD, Colome SD, Colton SD, Crooks SD, Custer SD, De Smet SD, Deadwood SD, Dell Rapids SD, Doland SD, Dolton SD, Edgemont SD, Elk Point SD, Elkton SD, Eureka SD, Farmingdale SD, Faulkton SD, Flandreau SD, Forestburg SD, Fort Pierre SD, Fort Thompson SD, Freeman SD, Garretson SD, Gettysburg SD, Gregory SD, Harrisburg SD, Hartford SD, Hermosa SD, Highmore SD, Hill City SD, Holabird SD, Hot Springs SD, Hoven SD, Howard SD, Humboldt SD, Huron SD, Ipswich SD, Kadoka SD, Kennebec SD, Kimball SD, Kyle SD, Lake Andes SD, Lake Preston SD, Lead SD, Lower Brule SD, Madison SD, Marion SD, Martin SD, Menno SD, Milbank SD, Miller SD, Mission SD, Mitchell SD, Mobridge SD, Murdo SD, New Underwood SD, Newell SD, Onida SD, Parker SD, Parmelee SD, Pierre SD, Pine Ridge SD, Plankinton SD, Platte SD, Presho SD, Rapid City SD, Redfield SD, Revillo SD, Salem SD, Scotland SD, Selby SD, Sioux Falls SD, Sisseton SD, ​Spearfish SD, Sturgis SD, Tea SD, Tripp SD, Tyndall SD, Vermillion SD, Viborg SD, Vivian SD, Volga SD, Wagner SD, Wanblee SD, Watertown SD, Waubay SD, Webster SD, Wentworth SD, Wessington SD, Wessington Springs SD, Wewela SD, White SD, White River SD, Whitewood SD, Winner SD, Woonsocket SD, Worthing SD and Yankton SD!

South Dakota Metal Carports
- Single carports
- 1 car carports
- Double carports
- 2 car carports
- Triple carports
- 3 car carports
- Enclosed carport
- Metal Garages
- Deluxe Garages
- RV Carports
- RV Covers
- Utility Carports
- Combo Carports
- Carports with Storage
- Boat Covers
- Motor Home Shelters
- Metal Barns
- Steel Buildings