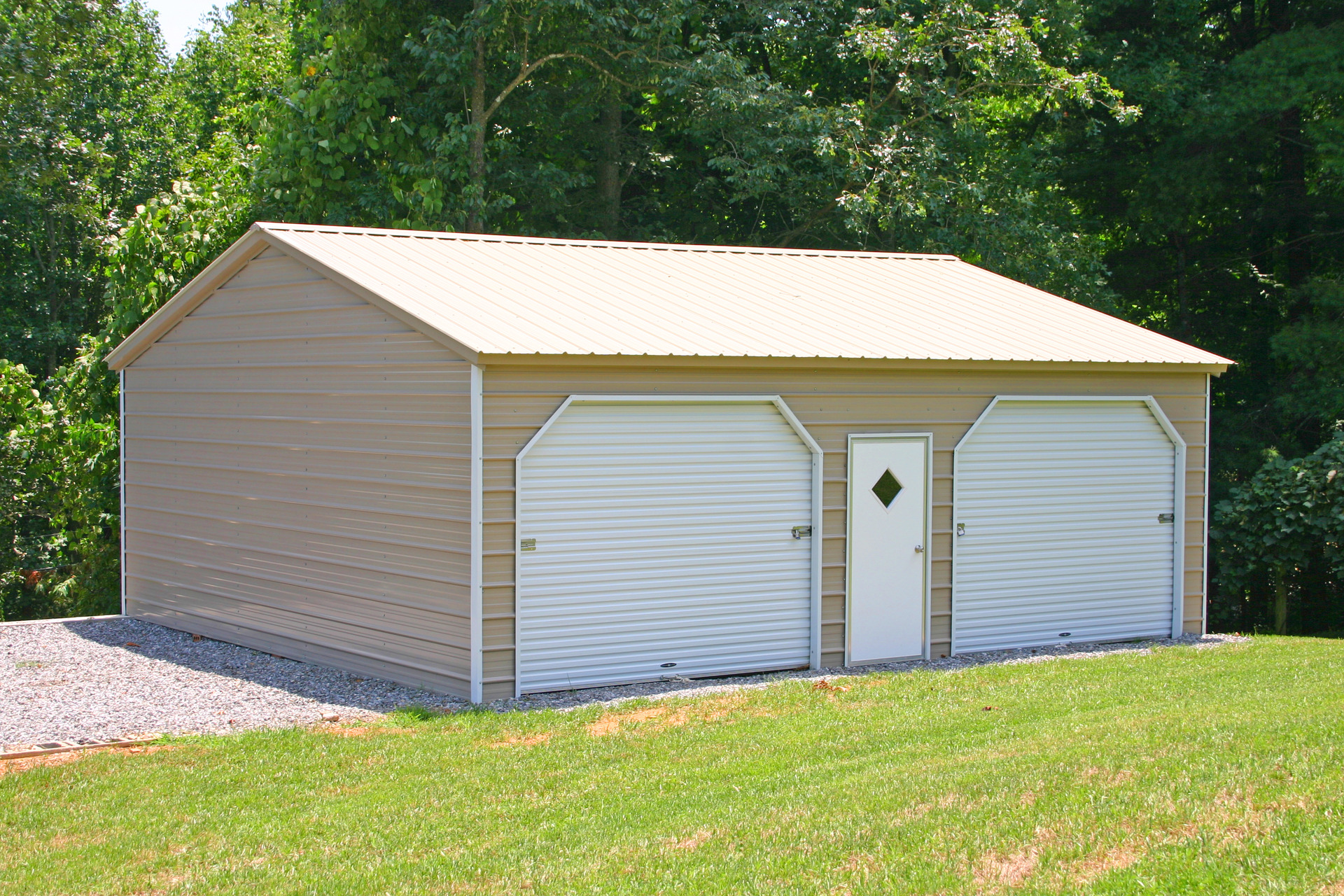 West Coast Metal Carports
Call toll free:

1-877-662-9060
Affordable Carports from West Coast Metal Carports are available throughout the Cowboy state of Wyoming. Our WY metal carport prices include free delivery and installation on your level lot. All of our Wyoming steel carports come in both 14 and 12 gauge framing as well as 29 gauge roof metal sheeting. For areas requiring building permits we can provide engineered plans(additional cost for sealed drawings) on certified structures. In Wyoming WY we can build clear span units up to 40 ft wide and as long as you need. We can also build up to 14 ft side walls(16 ft on wider units).
Our Wyoming WY Carports are great for protecting your cars, trucks, tractors, boat, farm equipment and RV from the harsh weather such as rain, snow, ice or wind. We provide carports 12, 18, 20, 22, 24, 26, 28, 30 and 40 wide and 21, 26, 31, 36, 41 or even longer.
So if you're looking for a great WY carport, metal garage, barn, steel building or rv cover at a great price then give us a call toll free 1-877-662-9060 or email us: sales@mayberrymetalstructures.com today!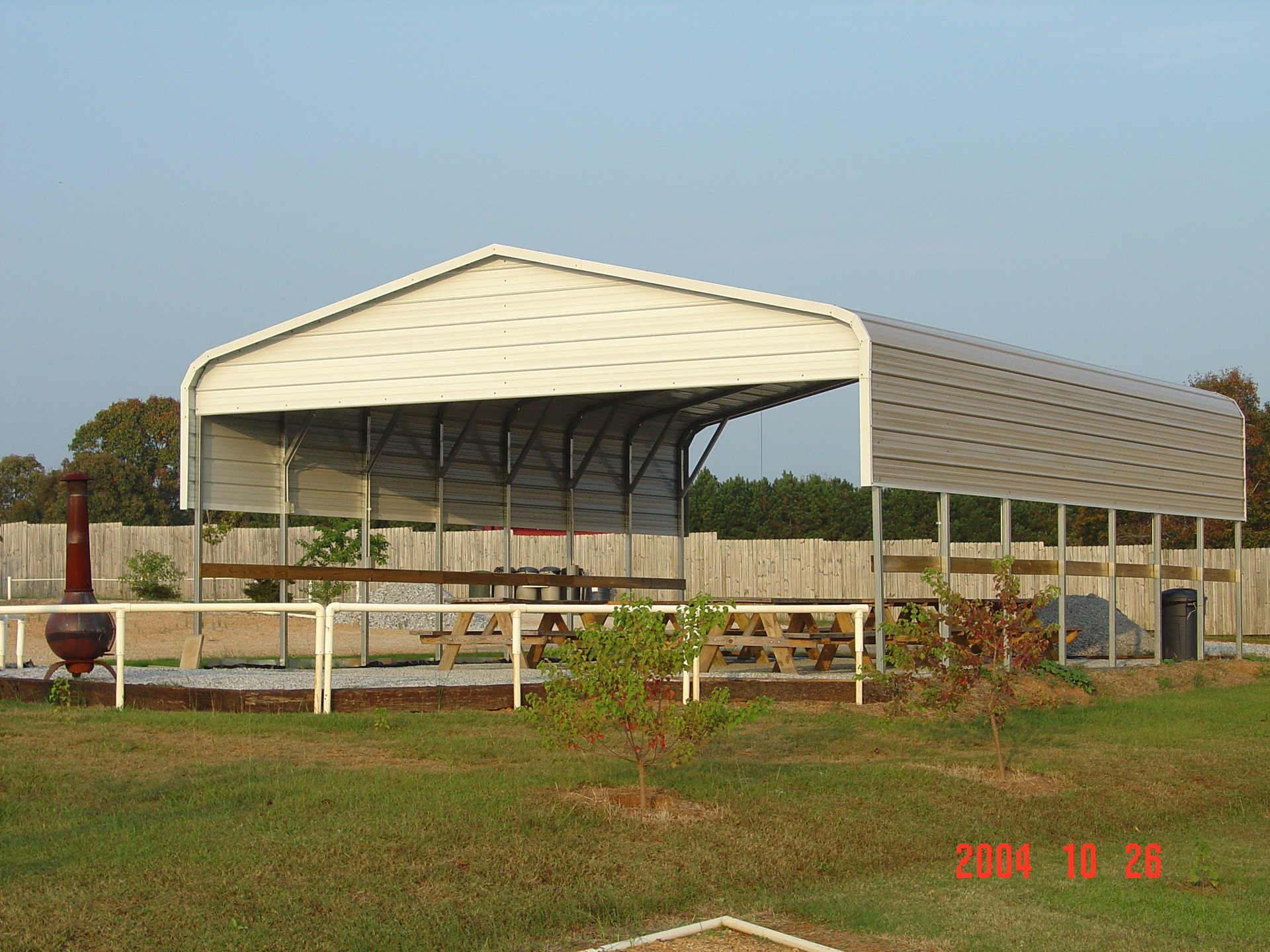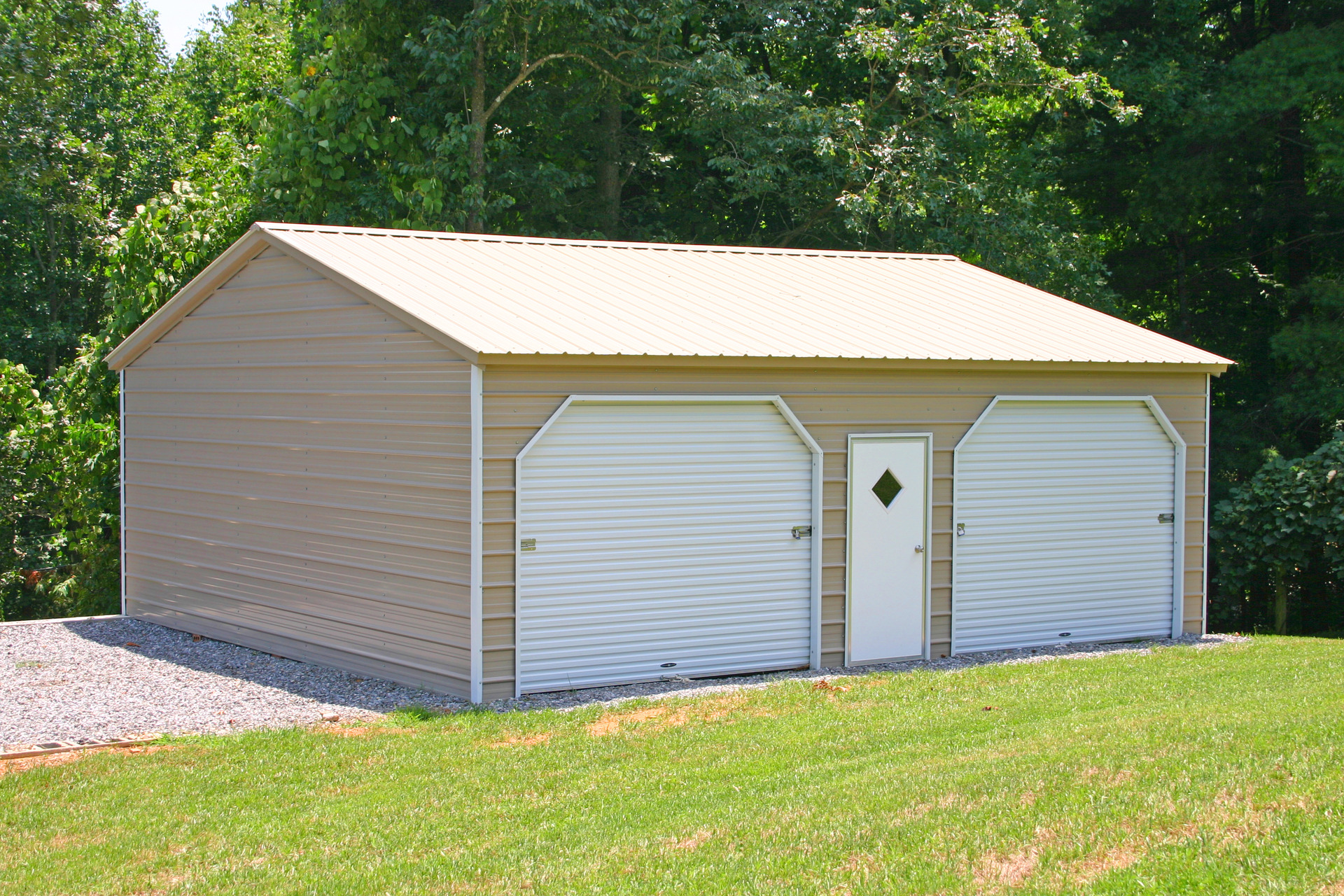 Carport Wyoming WY | Wyoming WY Metal Carports | Carport Prices
Here are some of the cities we cover: Acme WY, Afton WY, Aladdin WY, Alcova WY, Alpine WY, Arapahoe WY, Bar Nunn WY, Basin WY, Bedford WY, Beulah WY, Big Horn WY, Bitter Creek WY, Buffalo WY, Byron WY, Carpenter WY, ​Casper WY, Cheyenne WY, Cody WY, Cowley WY, Dayton WY, Deaver WY, Diamondville WY, ​Douglas WY, East Thermopolis WY, Emblem WY, Ethete WY, Evanston WY, Evansville WY, Fort Washakie WY, Four Corners WY, Frannie WY, Garland WY, Gebo WY, Gillette WY, Glenrock WY, Green River WY, Greybull WY, Grover WY, Guernsey WY, Hanna WY, Hawk Springs WY, Hudson WY, Huntley WY, Hulett WY, Jackson WY, James Town WY, Jay Em WY, Jeffrey City WY, Kemmerer WY, Lamont WY, Lance Creek WY, Lander WY, Laramie WY, Lingle WY, Lovell WY, Lucerne WY, Lusk WY, Lyman WY, Manville WY, Marbleton WY, Medicine Bow WY, Merna WY, Moneta WY, Moorcroft WY, Mountain View WY, Muddy Gap WY, Newcastle WY, Orchard Valley WY, Osage WY, Pine Bluffs WY, Pinedale WY, Point of Rocks WY, Powder River WY, Powell WY, Quealy WY, Ralston WY, Ranchester WY, Rawlins WY, Reliance WY, Riverton WY, Rock River WY, Rock Springs WY, Rolling Hills WY, Sage WY, Saratoga WY, Shell WY, Sheridan WY, Shoshoni WY, Sinclair WY, Slater WY, Story WY, Sundance WY, Thermopolis WY, Torrington WY, Ucross WY, Upton WY, Waltman WY, Wheatland WY, Willwood WY, Wilson WY, Worland WY and Wright WY!

Wyoming Metal Carports
- Single carports
- 1 car carports
- Double carports
- 2 car carports
- Triple carports
- 3 car carports
- Enclosed carport
- Metal Garages
- Deluxe Garages
- RV Carports
- RV Covers
- Utility Carports
- Combo Carports
- Carports with Storage
- Boat Covers
- Motor Home Shelters
- Metal Barns
- Steel Buildings